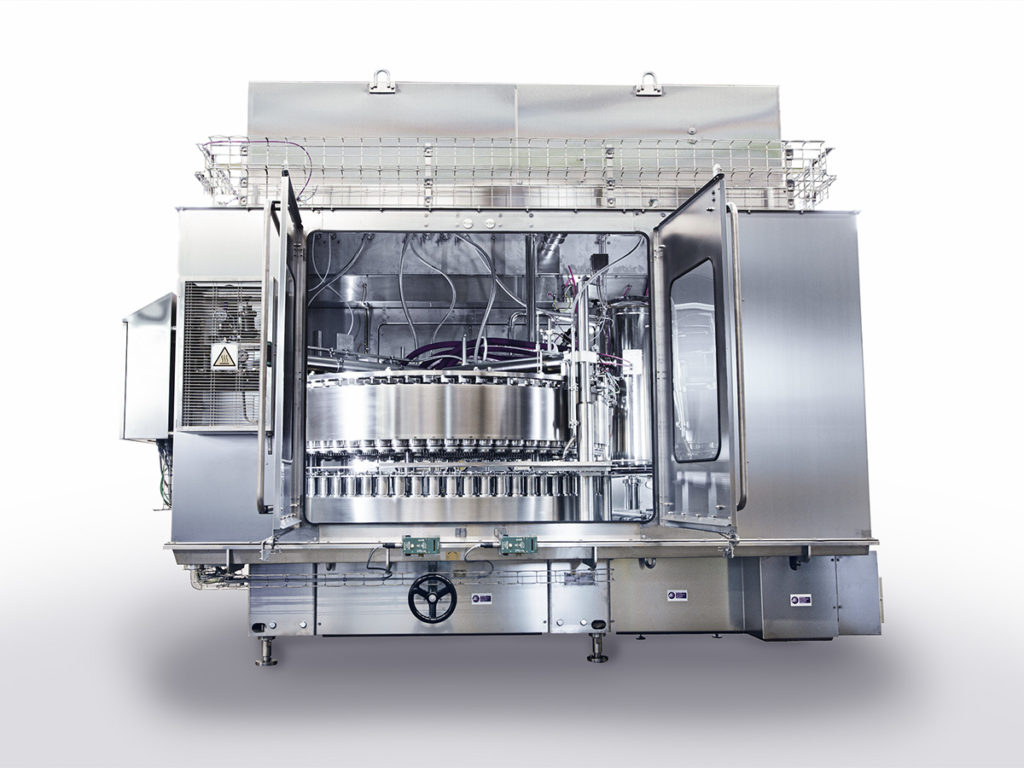 Technology
ZACMI Vacuum Filler is the perfect solution to complete filling containers that have been pre-filled with solid product, or to fill product in one shot
How it works
• The Filler is equipped with a dedicated pump and rotary distribution system that creates a vacuum in the container, after which the container comes into contact with the product distribution tank through special valves. The Vacuum Filler includes "No Can-No Fill" device.
Versions
• INTERNAL or EXTERNAL valves
Hygienic design
• Automatic internal C.I.P. and external W.I.P.
Vacuum filler Internal valve
Suitable to fill liquid and thick products into pre-filled containers, with solid product
Advantages:
No lubrication of the valve operating device
Great reduction in maintenance costs
Complete air elimination inside the container
Accuracy in headspace
Vacuum filler External valve
Suitable for filling liquid and thick products containing small or large-sized pieces, without changing valve parts
Recommended for pet food and "ready to eat" products
Advantages:
Easily washable product tank, due to the external valve position
No risk of product dripping
Flexibilty: the machine can be used to fill products from very liquid to meat pate with pieces