OUR VIEW AND MISSION
We have always focused our attention on the needs and requirements of our clientele, to obtain their full satisfaction.
Our mission is to study an adequate response to the specific requests and needs of each customer, to find the best solution, based on the experience of what we have already developed and constructed in the past.
It is through our constant innovation and research that we want to compete in guaranteeing success for our customers, thus earning their trust, leading to future investments based on joint experience.
Our other main principle, is to ensure continuous improvement for our employees, based on the quality of work and the environment, providing safer, more balanced and sustainable life conditions.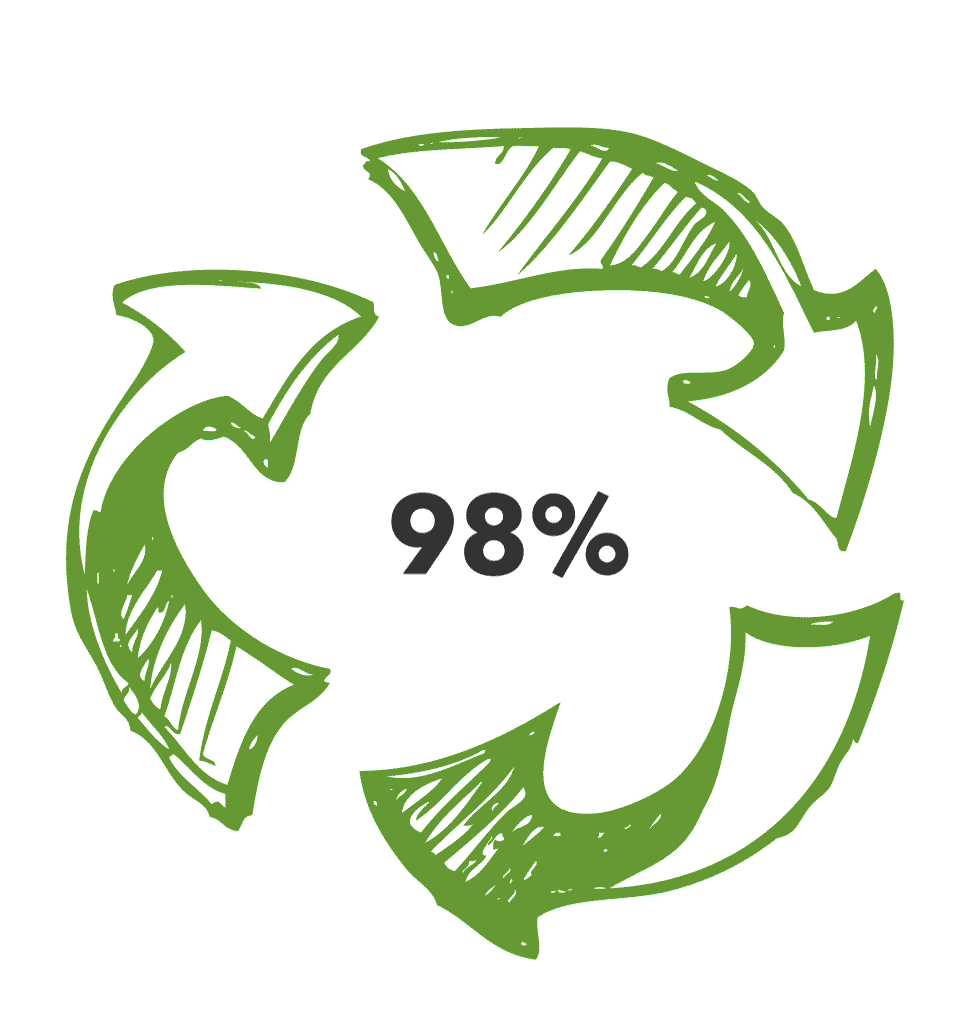 ZACMI employs 98% recyclable materials for the construction of its machinery.
Today, even more than yesterday, we are concentrated on reduced consumption and the use of ecologically sustainable materials.
ETHICAL CODE
Highest consideration and observance of the law in force
(as for example: EN 292, EN 60204, 97/23/CE, etc.) and mutual benefit relationship with customers and suppliers.
• Respect and Protection of Human Rights
We respect and protect basic human rights
• Prohibition of Discrimination
We respect one another as individuals and do not discriminate on the grounds of ethnicity or race
• Prohibition of harassment
We do not speak or act in ways that degrade individual dignity
• Protection of privacy
We do not disclose information related to individuals' private lives
• Respect and Protection of fundamental labour rights
We respect and protect the fundamental labour rights
• Prohibition of forced labour
We do not take part in any form of forced labour or child labour
Since 1954 we have been, and are still today, constructors in the realisation of tailor-made solutions for our customers
and this is the reason why we are capable of responding to every specific demand.
We are Italians, with a deep love for our work, carried out with care and precision, our attention, focused on customer care.
Our experience and research represent our excellence in food product packaging.
QUALITY AND CERTIFICATIONS
Over the years, ZACMI has obtained various internationally acclaimed certifications, amongst which, the ISO 9001 renewed in 2021. This achievement underlines how the company is strongly concentrated on the quality of their machinery and work.
In 2021 ZACMI has obtained the ISO 14001 certification, as a result of its dedication in waste control to prevent atmospheric pollution, leading to a reduced impact on the environment.