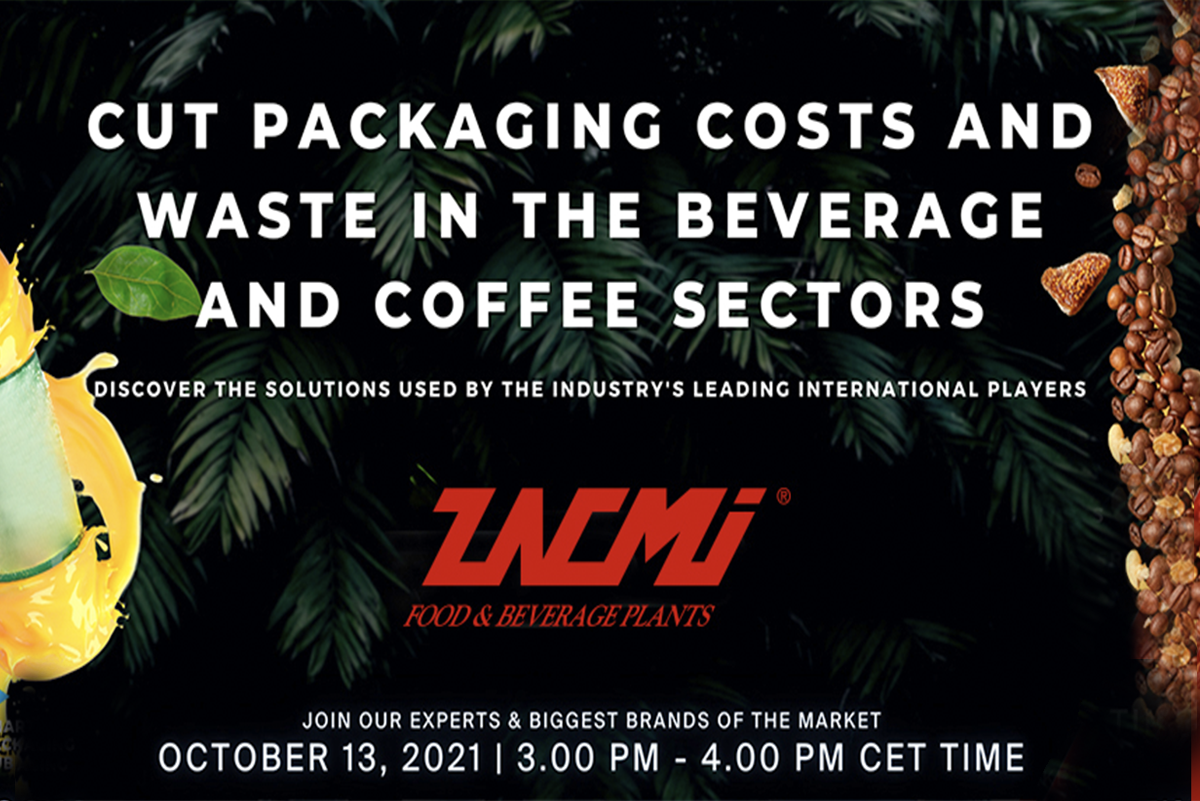 Live Webinar
CUT PACKAGING COSTS AND WASTE IN THE BEVERAGE AND COFFEE SECTORS
Packaging is an ally for end-users and large-scale distributors, achieving sustainability, savings, efficiency.

During this webinar important industrial players in the beverage and coffee sectors will explain how they have saved costs and improved their sustainability thanks to a smart packaging line.
It will be discussed how sustainability is making its way through the Large-scale Distribution, too. In this sector, actions boosting sustainability are displayed in the reduction and optimization of packages, in the development of more sustainable products, in the reduction of food and non-food waste, as well as in green initiatives for consumers and in a more efficient use of resources.

Waste and recycling management will be the common pillar for all our speakers.
Lassonde will explain how they were able to save on waste product during pasteurization and heat treatment by featuring complete data tracking integration in their basket loader and unloader.

Caffitaly, a main player in the coffee sector, will demonstrate how smart packaging solutions improved their performances and decreased costs.
Joining this free webinar, you will benefit on how the right packaging solution helps to save costs and waste.
958 Santero, an established player in the beverage sector, will present the latest trends in packaging, conceived to innovatively reduce the waste related to plastic consumption, the corporate carbon footprint and to satisfy the requests of an ever-changing market.
Joining this free webinar, you will discover how the right packaging solution could help you to cut costs and minimize waste.
Moderators
Sonia Bennati, Ceo Editrice Zeus
Speakers
Giovanna Chiara Italiano, GDOweek, Gruppo Tecniche Nuove
Luc Lizotte, Engineering and Maintenance Manager, Lassonde
Federico Oneto, Executive Vice President Operations, Caffitaly System
Elena Amerio, Export Manager, 958 Santero
Franco Lupi, R&D Manager Opem
Massimo Pavani, Sales Manager Baumer
05.10.2021